TM EYE operates in the United Kingdom on behalf of Rights Holders
tackling Intellectual property crime.
I am a retired Detective Chief Inspector having served with the Metropolitan Police Service, Regional and National Crime Squads. I have run TM EYE since its inception in 2007. I sit on the UK National Markets Committee as part of The 'Real Deal' campaign, alongside Trading Standards, Police and other anti-counterfeiting organisations managing the strategic response to IP crime. I was recently appointed the Chairman of the Enforcement sub-committee of the National Markets Group.
TMEYE has a memorandum of understanding with the Intellectual Property Office (IPO) to gather and share intelligence to tackle counterfeiters across the UK.
We represent a number of well-known clients including the manufacturers of brand named, high class, luxury goods such as designer label clothes, handbags, perfumes and watches.
We are one of the few organisations in the United Kingdom that carries out pro-active actions against those involved in this form of criminality. My team are all retired Police detectives and Trading Standards officers having served in units fighting organised crime such as The Metropolitan Police Flying Squad, Regional and National Crime Squads.
They are experts in surveillance, case preparation, disclosure and giving evidence. We have brought the tactics used to combat organised crime into the area of Intellectual Property theft to 'catch and convict' those involved. We always aim to gather evidence against those involved in such criminality and then with our partners in Trading Standards, the Police and other Law Enforcement agencies seek to support criminal prosecutions.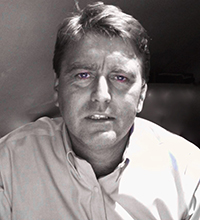 David McKelvey Managing Director.