1588-RS-17 CONVICTION SOUTHEND MAGISTRATES COURT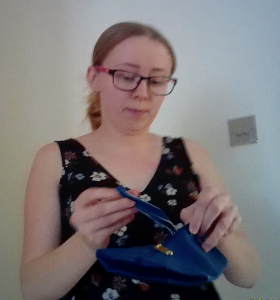 Courtney BIRD of Ferry Road, Hockey, Essex appeared at Southend Magistrates Court on 11 September 2017, charged with six (6) offences of offering for sale and selling counterfeit goods Contrary to Section 92 of The Trademarks Act 1994. She pleaded guilty to all matters. She was sentenced to 60 hours of voluntary unpaid work and ordered to pay a victim surcharge of £85 to be paid within 14 days.
The case was brought as a private criminal prosecution by TM Eye on behalf of its clients Pandora Jewellery, Mulberry and Louis Vuitton.
BIRD operated an online FACEBOOK selling site under the name ' COURTNEY BIRD'. She sold a wide variety of fake goods from a number of luxury goods brands. The prosecution and conviction related only to TM Eye's clients and no action was taken on behalf of the other brands.
BIRD offered goods for sale and then arranged for collection at various locations including Hullbridge and Westcliff in Essex. TM Eye's Online Investigation Unit undertook covert test purchases on 3rd May 2017, of a Mulberry bag and Pandora bracelet and charms. On 9th May 2017, a further online test purchase was made of Mulberry and Louis Vuitton bags. On 1st June 2017 a further covert test purchase was made of a Louis Vuitton bag and on 17 June 2017 BIRD supplied a Louis Vuitton bag and Pandora bracelet with charms. A final test purchase was made on 6th July 2017, when BIRD supplied a TM Eye undercover operative a Louis Vuitton clutch bag. On each occasion a highly trained TM Eye undercover operative carried out the test purchases and recorded the evidence on  covertly recorded film. These recordings together with the evidence from the online test purchases formed the evidence leading to the prosecution and conviction.
TM Eye Director David McKelvey said,"Courtney Bird operated a sophisticated criminal operation offering a wide variety of fake goods for sale. TM Eye's Online Investigations Team identified the site and a pro active operation was mounted that included the deployment of TM Eye's undercover operatives from the Dedicated Undercover Unit supported by our in house surveillance team. Overwhelming evidence was gathered and BIRD and her home address identified.
Bird now has a criminal conviction and will risk imprisonment should she re offend. Her fingerprints, DNA and photograph will be taken by police to be registered on their databases. 
TM Eye have convicted over sixty three (63) persons selling fake goods on social media, predominately on FACEBOOK. Over 400 criminal cases have been brought by TM Eye as private criminal prosecutions resulting in convictions. TM Eye has a 100% conviction rate.
The use of private criminal prosecutions where the authorities are unable or unwilling to investigate or prosecute is the only real alternative that has any impact on those involved. The risk of imprisonment or confiscation proceedings under the Proceeds of Crime Act results in the criminals stopping their criminal activities, changing their products to a brand that does not robustly protect their IP rights or where they re offend TM Eye investigates and prosecutes leading to a further criminal conviction and usually imprisonment.
TM Eye will continue to 'Catch and Convict those who infringe our clients brands in order to 'Prevent and Deter offending".

1615-JB-17 CONVICTION HIGHBURY CORNER MAGISTRATES COURT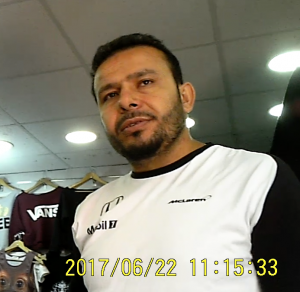 On 6 September 2017, Ghulam Maroof KARMI of Craven Park, London, NW10, appeared at Highbury Corner Magistrates Court charged with four (4) offences of selling counterfeit goods contrary to Section 92 of The Trademarks act 1994. He pleaded guilty to all matters and was sentenced to a 12 Month Conditional Discharge and ordered to pay £300 towards prosecution costs.
The case was brought by TM Eye as a private criminal prosecution on behalf of its clients Louis Vuitton and Apple.
KARMI operated a criminal enterprise selling a wide variety of fake goods from a shop premises at 226 Camden High Road, London. TM Eye undercover operatives attended the premises and purchase counterfeit items on 21 June 2017, 22 June 2017 and 5 July 2017. The test purchases were evidenced on covert camera and formed the basis for the prosecution and conviction.
KARMI sold counterfeit goods from a wide variety of brands. No enforcement action was taken in relation to these other luxury brands and these goods were not seized.
TM Eye Director David Mckelvey said, "This conviction follows a a dedicated enforcement operation by TM Eye in the Camden area to protect its clients brands. Operation PREFIX has resulted in a large number of convictions in and around the Camden area and has seen dramatic reductions in the open sale of fake goods that impact on TM Eye's clients intellectual property rights.
TM Eye will robustly protect its clients brands and prosecute anyone who sells fake goods that infringe those brands. 
TM Eye always liaises with Camden Trading Standards, the Intellectual Property Office Intelligence Hub and works closely with Camden Borough police to enforce the law in this area. We do not simply raid premises, which has little or no impact, we gather evidence and prosecute in the criminal courts to ensure that those involved are brought to justice. The risk of imprisonment and confiscation under the Proceeds of Crime Act has a real impact. The criminals involved either stop trading or sell fake goods of brands that do not protect the sale of fake goods that infringe their brand. TM Eye brings real outcomes to the criminals involved.
Karmi will now have a conviction recorded on the Police National Computer, have his fingerprints, DNA and photograph taken and recorded on police databases. Should he re offend he will face a prison sentence."