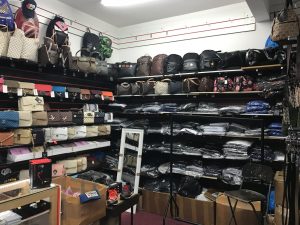 TM Eye have undertaken further enforcement activity in the Strangeways area of Manchester known as 'Counterfeit Street'. On 15th February 2017, in phase 3 of its Operation Mordor TM Eye detectives, working in partnership with Greater Manchester Police, served fifteen criminal summons on persons suspected of involvement in the widespread sale and supply of fake goods at premises in and around the Bury New Road area of Strangeways. All the men are local and are suspected of running eleven separate premises selling fake clothing, electrical goods, leather goods, footwear, perfume, watches and jewellery. The summons relating to over one hundred criminal offences committed in the past 6 months were served at the suspects home addresses and or business premises.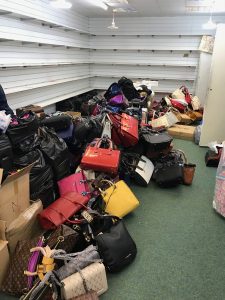 Additional action on 16th February 2017, by TM Eye detectives working with Police, Trading Standards and Border Agency officers, led to a number of additional suspects being identified. These men will be subject to prosecutions in due course. Three premises were raided and a vast amount of counterfeit goods recovered with a value in excess of £1 million.

'Counterfeit Street' consists of hundreds of warehouses and shops in and around the Strangeways area of Manchester that sell vast numbers of fake goods. The criminal gangs employ 'spotters' and 'guards' with back to back radios or mobile phones to protect the premises and have heavy steel doors, barbed wire and metal shutters that are quickly closed to prevent entry by law enforcement. Sophisticated CCTV systems give the criminal gangs advance warning of any enforcement activity. The area is extremely hostile.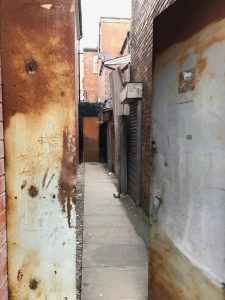 Since December 2015, TM Eye's Operation Mordor has been very successful in tackling criminality in the area. Twenty seven criminals have been convicted in private criminal prosecutions. Two have been sent to prison. Thirty four premises have been evidenced as being involved in the major supply of fake goods and the criminal gangs operating from them disrupted.
TM Eye works closely with the Intellectual Property Office Intelligence Hub, Greater Manchester Police, Manchester Trading Standards, The Border Agency, HM Revenue and Customs and GMP's Operation Challenger detectives. This partnership activity has seen a significant reduction in premises openly selling counterfeit goods in the area. Manchester City Council has used its powers to close premises and secure Closure Orders.
TM Eye Director David McKelvey said,"the enforcement activity in the Strangeways area is the most significant and successful public / private partnership work in the U.K. And has been extremely successful. TM Eye plays a significant role in tackling crime 'at the coal face' by gathering evidence and prosecuting the criminals involved.
We we will continue to 'catch and convict' offenders in order to 'prevent and deter' offending."
TM Eye has a 100% conviction rate in over 300 private criminal prosecutions. Every criminal convicted has their fingerprints, photograph and DNA taken and recorded on the Police National Computer alongside the conviction.