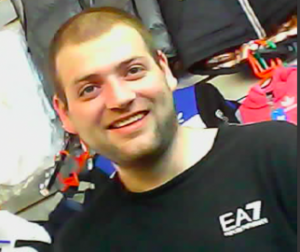 Operation 1212-RS-15 – Dean Antony COLE
Dean Anthony COLE from the Strangeways area of Manchester, appeared at Manchester and Salford Magistrates Court today, charged with four (4) offences of selling counterfeit goods contrary to Section 92 of the Trademarks Act 1994. He pleaded guilty to all matters. He was sentenced to an immediate 8 weeks custody.
The case was brought by TM Eye as a private criminal prosecution on behalf of a number of clients.
The convictions are a result of TM Eye's covert infiltration operation codenamed 'MORDOR' targeting organised crime in the Strangeways area of Manchester. The area is known as 'Counterfeit Street'.
TM Eye undercover operatives carried out covertly recorded test purchases of fake goods from Dean Cole on the 16th and 24th September 2015, at a ground floor shop in Lockett Street, Manchester.
COLE was traced by TM Eye detectives as serving a current prison sentence. As a result TM Eye arranged for COLE to be produced from prison for todays hearing.
TM Eye Director said,"Dean COLE was very active in the Strangeways area selling fake goods. Todays custodial sentence sends a strong message out that those who engage in such criminality will be caught, convicted and sent to prison.
TM Eye has now convicted twenty two (22) criminals involved in this organised crime, in and around the Strangeways area of Manchester, known as 'Counterfeit Street'. Other persons are due at court and further suspects await identification. Anyone selling fake goods that impact on our clients brands will be targeted and prosecuted. The results today show that they risk being sent immediately to prison."
TM Eye has convicted over 230 person in private criminal prosecutions in the past 2 years.
Each conviction is recorded on the Police National Computer (PNC),
Every criminal convicted has their biometric data taken by police; DNA, fingerprints, photographs and antecedents.
TM Eye now actively undertakes financial investigations to recover proceeds of crime from those convicted.