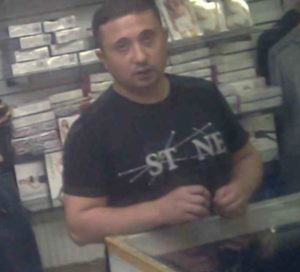 Habib KARAMI, born 01.01.93 of Herristone Road, Crumpshall M8, appeared at Manchester and Salford Magistrates Court on 28th March 2018, charged with five offences of selling counterfeit goods between 16th August 2017 and 26th September 2017, contrary to Section 92 of The Trademarks Act 1994. He pleaded guilty to all matters. The case was adjourned for reports until the 3rd May 2018.
The case was brought by TM Eye as a private criminal prosecution on behalf of its client Mulberry and another well known luxury goods brand.
KARAMI operated from a large warehouse premises in Jury Street, Manchester, in the area known as 'Counterfeit Street' and sold handbags, cosmetics, belts, purses, sunglasses, perfume, watches, jewellery and footwear of various brands including Chanel, Michael Kors, Mulberry, Hugo Boss, UGG, Superdry, MAC, YSL, Adidas and Nike. No enforcement action was taken in relation to any of these brands. Most do not support private criminal prosecutions.
TM Eye Director David McKelvey said, "This another conviction of a significant criminal in the 'Counterfeit Street' area of Manchester, that openly sells vast numbers fo fake goods. TM Eye has convicted over 50 traders in the area and is leading the way in tackling organised crime in the area in partnership with Greater Manchester Police (GMP). TM Eye's convictions have assisted Manchester City Council in securing Closure Orders against a number of premises in the area. 
This area known as 'Counterfeit Street' is prolific and the source of much of the UK's counterfeit goods. It is a hub to others criminal markets and for criminal traders on the internet and social media such as FACEBOOK. TM Eye is making every effort to 'Catch and Convict' those involved in this organised crime. The sale of fake goods is directly linked to the funding of terrorism, drugs and firearms offences.
It is NOT a victimless crime. Those involved pay no tax and launder criminal proceeds. The criminal groups are involved in large scale Human Trafficking and Human Slavery. In the source countries young children from the age of eight have been evidenced tied to chairs to work in sweat shops sewing luxury clothing and leather goods. The damage to the brands who have often spent years and vast sums of money to build brand reputation are irreparably damaged causing forced unemployment and profits warnings. The loss in tax revenue results in hospital closures and damage to other public services. Those who buy goods from these criminals must start to realise the damage they do to the UK economy. 
The public health issues are also often ignored. Fake jewellery is usually made from nickel and lead, both carcinogens and poisonous if worn next to the skin. Fake make up often contains poisonous substances and the brushes contain micro bugs that get into the skin or eyes causing infection. Counterfeit electrical goods are dangerous and can result in fires and death. 
The open sale of fake goods in areas such as Manchester is serious and organised crime. TM Eye is leading the fight against such criminality."