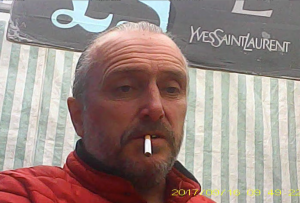 A man from Nottingham Neil GREEN appeared at Nottingham Magistrates Court on 16th February 2018, charged with one offence of selling counterfeit UGG goods at Bovingdon market on 18th November 2017. He also admitted a further offence which the court took into consideration. GREEN was sentenced to a 12 week prison sentence suspended for two years.
The case was brought by TM Eye as a private criminal prosecution on behalf of its client Deckers.
The case follows a covert TM Eye operation at Bovingdon market in Hertfordshire where GREEN operated a stall selling fake goods. GREEN sold TM Eye undercover operatives fake UGG boots which was recorded by covert filming.
GREEN has been prosecuted and convicted on four separate occasions by TM Eye by way of private criminal prosecutions in the past two years. He had only recently been released from prison having been convicted and imprisoned for 12 weeks in 2017 for selling fake HUGO BOSS goods.
TM Eye Director David Mckelvey said,"GREEN is a prolific offender who continues to offend despite receiving sentences of imprisonment. He has avoided selling brands that TM Eye protects but on this occasion was unaware that Deckers (UGGS) were being represented by TM Eye. As a result he was caught and convicted. Should he re-offend he will go straight to prison."