Detectives from TM Eye's Illicit Pharmaceutical Team working with Indian police have arrested a major manufacturer and supplier of fake 'life saving or life changing' medicines in India and recovered a large amount of counterfeit drugs, packaging, labelling, bar codes and bottles.
The raid action took place on 16 August 2017, at Rajalaxmi Building, M S Lane, S P Road, Bengaluru, India and follows a three-month pro active investigation by TM Eye into the sale of illicit medicines. The suspect Mani Kanta was arrested and remains in custody.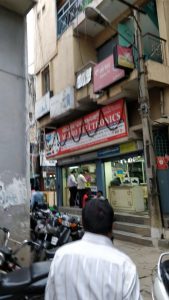 TM Eye undercover operatives purchased counterfeit medicines from KANTA on 8 August 2017. A subsequent surveillance operation identified his premises leading to the raid. Almost 10,000 counterfeit drugs and ancillary packaging were recovered from the premises.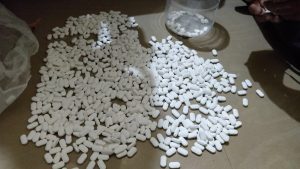 TM Eye Director David McKelvey said,"This raid action and arrest is another significant blow to the criminal gangs operating in India and involved in the sale and supply of falsified and illicit medicines world wide. TM Eye has been investigating criminal gangs in India for over 8 months and has seen huge success in recent months working closely and in partnership with Indian law enforcement. We have recently set up an office in Mumbai and have a team of experienced detectives working from there.
This second raid in Bangalore follows the recent success in arresting a major supplier in the same area and also taking out a major fulfilment house in Mumbai and recovering lorry loads of falsified drugs causing huge disruption to the RX Partners crime syndicate.
TM Eye has in the past 4 months taken down over 7,500 criminal websites operating world wide selling illicit medicines .
Our team in India work closely with our UK based Illicit Pharmaceutical Team to build the intelligence picture of global pharmaceutical crime.
TM Eye will build on its huge success in the Luxury Goods sector to impact on the sale and supply of illicit medicines."