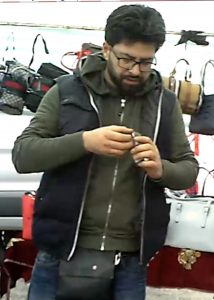 Mohammed Feyz Ghorashi appeared at St Albans Magistrates Court on 11th April 2018 charged with three offences of selling counterfeit goods contrary to Section 92 of The Trademarks Act 1994. He pleaded guilty to all matters and was sentenced to a fine of £184 for each offence, totalling £552.00. He was also ordered to pay £2,358.76 towards the investigation costs and a £30 victims surcharge.
The case was brought by TM Eye as a private criminal prosecution on behalf of one of its luxury goods clients.
Ghorashi operated a large stall at Bovingdon market in Hertfordshire selling fake goods for brands including Michael Kors, Chanel, D&G, Miu Miu, Prada, Gucci and many others. These brands were not subject to any enforcement action by TM Eye.
TM Eye undercover detectives supported by their surveillance team undertook covertly filmed test purchases on 27 January 2018, 3 February 2018 and 10 February 2018. On 17 February 2018, TM Eye detectives attended the market with officers from Hertfordshire police and obtained the details of Ghorashi. A criminal summons was then applied for, issued and served leading to the prosecution and conviction. Ghorashi now has a criminal conviction recorded on the Police National Computer and will be required to attend a police station to have his fingerprints photograph and DNA taken for police indices.
TM Eye has prosecuted over 400 criminal cases as a private prosecutor and has a 100% conviction rate.