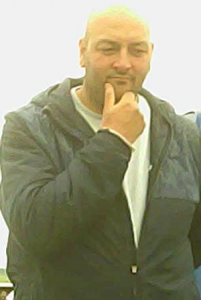 Nasir MUSTAFA of Masey Court, Blackhorse Road, London, E17, appeared at Tottenham Magistrates Court on 28 September 2016, charged with four (4) offences contrary to The Trademarks Act 1994, of selling copied film titles. He pleaded guilty to all offences and was sentenced to a £300.00 (three hundred pound) fine and a ordered to pay a £30.00 (thirty pound) victim surcharge.
The case was brought as a private criminal prosecution by TM Eye on behalf of The Federation Against Copyright Theft (FACT), acting for a number of film companies including; UNIVERSAL CITY STUDIOS LLC and DISNEY ENTERPRISES INC,
MUSTAFA had been convicted by TM Eye at Thames Magistrates Court on 15th October 2015, when he pleaded guilty to 12 Trade Mark Offences. He had been  sentenced at that time to a Community order for 12 months with 180 hours unpaid work.  He was also ordered to pay the £60 victim surcharge and £180 court charge. That conviction had been the result of another private criminal prosecution by TM Eye on behalf of FACT representing a variety of film studios.
The current case and conviction follows a covert TM Eye operation at Chigwell Car Boot sale, Chigwell, Essex. MUSTAFA operated a large and very busy stall selling a large number of copied films, with the latest titles and on some occasions films not even released in the cinemas. His stall was always busy with customers. Covert test purchases were undertaken and formed the evidence to convict MUSTAFA.
TM Eye Director David McKELVEY said, "MUSTAFA has been convicted for a second time within a year. Each year he operates a large and prolific stall at Chigwell car boot sale selling copied and illegal films. The damage that is caused to the film industry through the open sale of these films, often the latest titles, some of which have not even been released, cannot be overstated. It costs the film industry and UK economy billions.
I am surprised at the sentence in light of this repeat offending and particularly as MUSTAFA would likely make thousands of pounds each day that he operates.
He now has two convictions, both of which are recorded on the Police National Computer (PNC) and he will be required to attend a police station to have his fingerprints, photograph and DNA taken for inclusion on police indeces.
Should he re offend he will likely face a custodial sentence.
I am very concerned that with the withdrawal of FACT from acting for the West Coast film studios with no apparent back up plan, criminals such as MUSTAFA and the more prolific WILDERSPIN will effectively be left to commit crime at will. The damage that could be done to the UK film industry could be catastrophic."
TM Eye has prosecuted over 230 cases in the criminal courts by way of private criminal prosecutions.
TM Eye has a 100% conviction rate.
All those convicted have their convictions recorded on the Police National Computer (PNC) and have their fingerprints, photographs and DNA taken for inclusion on police databases.