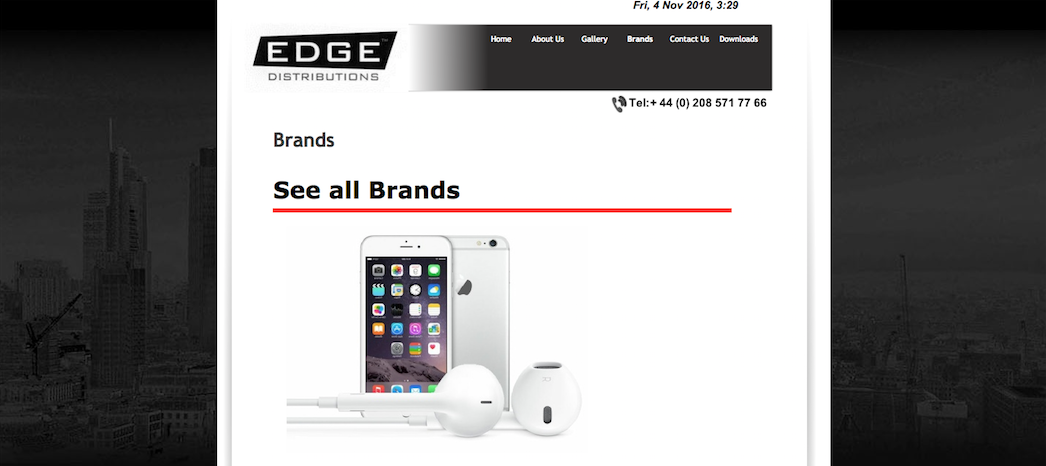 A company EDGE DISTRIBUTION LTD based at Unit 3F, Beaver Industrial Park, Brent Road, Southall, Middlesex and their UK sales manager Henry OSEI appeared at St Albans Crown Court on 7 December 2017, before His Honour Judge Bright QC for six (6) offences of selling counterfeit APPLE products contrary to Section 92 of the Trademarks Act 1994. The representatives of the company and OSEI pleaded guilty to all matters. Sentencing has been adjourned until 10 May 2018, pending a confiscation hearing. The Judge made the relevant orders directing both companies and their banks to provide full details of their finances.
The case was brought by TM Eye as a private criminal prosecution on behalf of its client APPLE.
EDGE DISTRIBUTION LTD operated a substantial business selling wholesale quantities of electrical goods to other wholesalers and retailers. TM Eye detectives received intelligence that the company was selling fake APPLE products including cables and ear pods.
On 26 April 2017, TM Eye detectives purchased fifty (50) fake APPLE data cables and thirty (30) fake APPLE ear pods. On 23 May 2017, TM Eye detectives purchased a further fifty (50) fake APPLE data cables and thirty (30) ear pods. A further test purchase of fifty (50) fake APPLE data cables and thirty (30) Ear Pods was made on 21 June 2017. In each case the sale was arranged and conducted by Henry OSEI, the UK sales manager for EDGE DISTRIBUTIONS LTD. All the products purchased were found to be counterfeit.
A criminal summons was applied for by TM Eye and served resulting in the prosecution and conviction.
TM Eye Director David McKelvey said,"This is a significant conviction. EDGE DISTRIBUTIONS LTD was one of the UK's leading wholesalers of fake APPLE products, selling them across Europe to other wholesalers and retailers. These fake cables and ear pods are not only poor quality but potentially dangerous.
It is absolutely essential that criminals such as these are identified and robustly prosecuted. The public should not purchase goods from retailers that are not authorised by APPLE or bought directly from Apple themselves. I cannot over state the risks that people take when buying cheap fake electrical products. There is a significant risk of fire or damage to expensive and valuable iPhones and other APPLE products by using these cheap and dangerous products."
TM Eye is now carrying out a full financial investigation into the company and its directors with a view to securing a confiscation order against them."
TM Eye has prosecuted over 450 criminal cases with a 100% conviction rate.