On 17 April 2013, two men Michael Sajdeva and Dharam Singh, both from Kingston, appeared at Highbury Corner Magistrates Court for Trademark offences. Both had entered pleas of guilty to eight offences.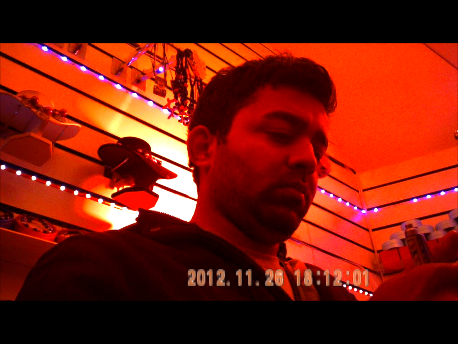 Both defendants were sentenced to a 12 month Community Order with one condition of 150 hours unpaid work.
Both defendants were ordered to pay £60 victim surcharge.
The conviction was the outcome of a private criminal prosecution brought by TM Eye on behalf of Richemont and Louis Vuitton at no cost to either client.
The convictions follow a substantive 4 month covert pro-active operation by TM Eye detectives at Camden Market. The convicted men had run a stall at the market openly selling counterfeit high end luxury watches as well as fake Louis Vuitton purses and belts. Their stall was well placed and visited by thousands of tourists and visitors to the market daily causing immense damage to a number of brands.
TM eye detectives carried out test purchases of fake Cartier watches, Louis Vuitton purses and belts all evidenced on video. This evidence supported the criminal matters before the court.
On 14 February 2013, TM Eye detectives supported by Camden police attended the stall and served a criminal summons on Sajdeva. A large number of fake watches and leather goods were surrendered to TM Eye from a variety of luxury brands. Singh was later served with a summons having returned from a trip to India.
TM Eye Director David McKelvey said, "This yet another example of how industry investigators can successfully work in partnership with the authorities. We would wish to thank Camden police and trading standards for their support and assistance.
A substantial seizure of fake high end watches was made valued at over £500,000 together with counterfeit leather goods. The two criminals involved have now been convicted in the criminal courts by TM Eye.
As in this case those who engage in the sale of counterfeit Richemont or Louis Vuitton goods can expect to be targeted and brought before the criminal courts. We will 'catch and convict' those involved in selling any of our client's goods, whether jewellery, watches, clothing or leather goods.
Counterfeiting is organised crime on a massive scale and impacts on the economy and those companies involved, affecting job security and the infrastructure of trade in the UK and Europe".
For information on those companies that TM Eye protects please visit www.tm-eye.co.uk.
For details of specific Richemont brands protected by TM Eye please visit www.richemont.com.