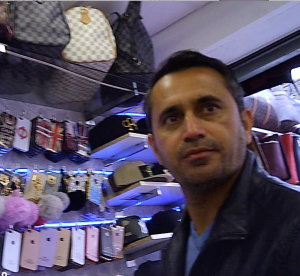 AHMED JAVED from Denton, Malden Road, London NW1 appeared at Highbury Corner Magistrates Court on 19th July 2017, charged with four offences of selling counterfeit goods contrary to Section 92 of the Trademarks Act 1994. He pleaded guilty to all matters and was sentenced to a fine of £240.00 with an additional victims surcharge of £30.00.
The case was brought by TM Eye as a private criminal prosecution on behalf of its clients Apple Inc on behalf of Beats.
The case follows a covert investigation by TM Eye detectives as part of its Operation PREFIX, targeting illicit traders in the Camden area of London. TM Eye undercover operatives carried out three test purchases which were all evidentially recorded on film. These formed the evidence leading to the convictions. On 9th May 2017, the undercover operatives purchased fake Beats headphones at a cost of £35.00, that ordinarily retail for £180.00. On 12th May 2017, a further test purchase was made of Beats headphones for £25.00 and then on 16th May 2017, a further set of Beats headphones were purchased at a cost of £30.00. JAVED sold all the items claiming them to be genuine Beats products.
TM Eye Director David McKelvey said,"JAVED was one of a number of shops in Camden that openly sell fake goods to the public. Camden is a very important market to London's economy and frequented by many tourists. The criminal activity of traders such as JAVED seriously damages the economy and standing of London as the capital of the UK.
Unknowingly tourists and shoppers buy fake goods that are sold as genuine. The goods are fakes and are sub standard and in some cases dangerous. Purchasers are putting these headphones into their ears which have been produced in dirty and unclean factories abroad, risking disease and illness.
Despite enforcement activity by the local authorities by seizing fake goods the traders simply re stock and continue their trade in illicit goods. This is because of the vast criminal proceeds involved. TM Eye always seeks to prosecute and convict those involved in the criminal courts and will through the Proceeds of Crime Act seize and confiscate any criminal proceeds or assets.
JAVED now has a conviction recorded on the Police National Computer and will have his fingerprints, photograph and DNA taken. Should he re offend he will risk imprisonment.
TM Eye has a 100% conviction rate in over 350 private criminal prosecutions.
I would also like to thank Camden Police who have been outstanding in tackling these criminals. TM Eye work closely in partnership with the Police to bring consequences to the criminals involved"