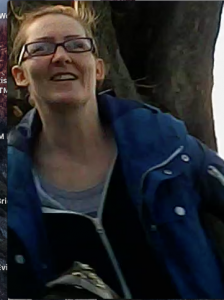 Louise BEDFORD (date of birth 17 11 1977) of Gale Close, Mitcham, Surrey, CR4 3QG, appeared at  Croydon Magistrates Court on 2 August 2016, charged with four (4) offences of selling counterfeit goods on FACEBOOK. She pleaded guilty to all matters and was sentenced to a £70 fine on each count, totalling £280.00 and was also ordered to pay £180 towards prosecution costs. A victims surcharge of £28 was also imposed.
The case was brought by TM Eye as a private criminal prosecution on behalf of MULBERRY and other clients.
BEDFORD operated on a FACEBOOK selling page 'FOR SALE MITCHAM, ROSEHILL, MORDEN, CARSHALTON'. She offered a wide variety of fake designer goods for sale from various luxury brands. TM Eye's Internet Investigations team undertook a series or covert test purchases from the site, all evidenced and recorded. Meetings were then arranged and fake goods collected directly from BEDFORD. All meetings were again covertly recorded.
On 2 February 2016, a TM Eye undercover operative purchased a fake MULBERRY bag for £25.00 and on 5 February 2016 another undercover operative purchased another MULBERRY bag for £20.00. BEDFORD advertised a number of MULBERRY goods for sale throughout April and then on 18 April 2016, a TM Eye undercover operative purchased further fake goods on behalf of other clients. These test purchases formed the evidence leading to the private criminal prosecution and convictions.
A criminal summons was applied for and served on BEDFORD on 26 July 2016.
BEDFORD has now ceased selling fake goods.
TM Eye director David Mckelvey said,"Bedford was one of many criminals who operate on FACEBOOK selling fake goods. They use the internet as their market place with a wide audience and customer base. They make large sums of money from such criminality. They operate outside of the law and do not pay tax. BEDFORD receives benefits from the public purse as well as supplementing her income through this criminality.
TM Eye will prosecute any person who chooses to sell fake goods that impact on our clients brands, whether in the markets, shops, warehouses or online."
TM Eye has convicted 35 persons for selling fake goods online in the past 12 months.
TM Eye have a 100% conviction rate and have prosecuted over 200 criminal cases.
All those convicted by TM Eye have their convictions recorded on the Police National Computer (PNC) and foreign criminal records databases as a result of an MOU with the ACRO.
All those convicted have their fingerprints, photographs and DNA taken and recorded as the result of local agreements with police.