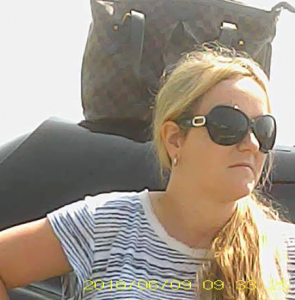 Lisa MATTHEWS of Ascot Gardens, Hornchurch, Essex, appeared at Basildon Magistrates Court on  24 August 2016, charged with four (4) offences of selling fake MULBERRY goods contrary to Section 92 of The Trademarks Act 1994. She pleaded guilty to all matters and was sentenced to a £480.00 fine and ordered to pay £500.00 towards prosecution cots. She was also required to pay a £30.00 victims surcharge.
The case was brought by TM Eye as a private criminal prosecution on behalf of its client MULBERRY. TM Eye has convicted over 107 criminals in the past two years for selling counterfeit MULBERRY goods.
The conviction is the result of a pro active covert operation by TM Eye detectives, targeting MATTHEWS selling fake luxury goods at Warren Farm car Boot sale, Whalebone Lane, Romford, Essex and Dunton car boot sale, Basildon, Essex.
MATTHEW's operated a large stall at the car boot sales selling a selection of fake luxury goods from a wide variety of brands. The enforcement action was only taken on behalf of TM Eye's client MULBERRY. Between 9 June 2016 and 3 July 2016, TM Eye undercover operatives purchased three fake MULBERRY bags from MATTHEWS. The evidence of these test purchases formed the prosecution evidence leading to the conviction.
MATTHEWS will now be required to attend a police station to have her fingerprints, photograph and DNA taken to be recorded on police databases. The conviction is now recorded on the Police National Computer.
TM Eye Director David Mckelvey said,"Matthews operated a stall at these car boot sales selling fake goods to the public. TM Eye took robust action on behalf of its client MULBERRY to prevent and deter further offending. Those criminals who commit criminal offences that impact our clients brands will be caught and convicted in the criminal courts.
We are aware that TM Eye's enforcement activities are having a significant impact on the organised criminal gangs involved in this criminal trade. Criminals now avoid selling fake goods of brands TM Eye protects, choosing to target brands who do not take any, or very little action.
Selling fake goods is criminal offence for which a person on conviction can be sentenced to a prison sentence of up to ten (10) years. It seriously damages UK and European companies and brands that have taken years to build. There is a significant impact on the economy and rarely if ever do those criminal involved pay tax. IP crime is linked directly to Human Slavery, Human trafficking, organised crime and terrorism. Only enforcement of the law and putting the criminals involved before the courts has any impact on offending.
TM Eye has convicted over 220 criminals in over 200 private criminal prosecutions in the past two years.
All those convicted have their convictions recorded on the Police National Computer and have their fingerprints, photographs and DNA taken and placed on police databases.