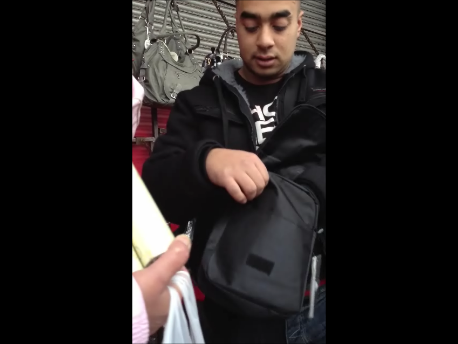 A Birmingham man, Arif PARVEZL, appeared at Bristol Magistrates Court on 13 November 2013 for 15 (fifteen) Trademark offences contrary to The Trademarks Act 1994. He pleaded guilty to all matters and was sentenced to a Community Order for 12 months to include 150 hours unpaid work.
The case was brought by TM EYE as a private criminal prosecution on behalf of clients MULBERRY, LOUIS VUITTON and JIMMY CHOO.
The case follows a covert operation mounted by TM EYE between 9 December 2012 and 28 July 2013, when substantive evidence was gathered at Bristol Fruit Market of the defendants criminality. A summons was served on the defendant at his home address in Edenbridge Road, Birmingham, by TM EYE detectives on 23 October 2013.
TM EYE Director David McKelvey said,"Bristol Fruit market was identified as a problematic market by the National Markets Group (NMG) and with the assistance of the Intellectual Property Office Intelligence Unit an operation was mounted. TM EYE undertook covert test purchases at the market gathering evidence of the sale of fake goods and carried out surveillance on those involved. The case today is the second private criminal prosecution brought by TM EYE for its clients involving traders at Bristol Fruit Market.
TM EYE will continue to 'catch and convict' any person who commits criminal acts that impact on our clients brands."