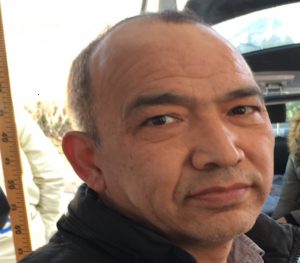 On 11th April 2018, Nowrozi Mohammed-Reza appeared at St Albans Magistrates Court, charged with three offences of selling counterfeit goods contrary to Section 92 of The Trademarks Act 1994. He pleaded guilty to all matters. He was sentenced to pay a fine of £184 each of the three offences totalling £552.00. The court ordered a forfeiture and destruction order to destroy all counterfeit goods that he had in his possession.
The case was brought by TM Eye as a private criminal prosecution on behalf of its clients MULBERRY and another well known luxury goods brand.
The conviction is the result of TM Eye's covert operation targeting organised crime at Bovingdon market in Hertfordshire..
Mohammed- Reza operated a criminal enterprise from a stall inside Bovingdon market. From the stall he sold a wide variety of fake goods from numerous luxury goods brands. TM Eye undercover detectives supported by their surveillance team carried out three test purchases of MULBERRY and other fake goods between 27th January 2018 and 3rd February 2018, The evidence was used to bring the prosecution and convict Reza.
TM Eye Director David McKelvey said,"The conviction of Mohammed Reza is the result of TM Eye's ongoing covert operation tackling organised crime and criminals at Bovingdon market in Hertfordshire. Over 75 criminals have now been convicted at Bovingdon market having been caught selling fake goods. Fake goods are openly on sale across the market. 
A vast amount of video evidence of the complicit behaviour of the market operators has been gathered but to date the brands that are worst affeted will not take any enforcement action. As such TM Eye will continue tackle only the criminals engaged in selling fake goods for the brands we protect. TM Eye will continue to gather evidence of this criminality and bring private criminal prosecutions against anyone found selling the brands we represent.
All those convicted by TM Eye have their fingerprints, photographs and DNA taken and recorded on the Police National Compueter and other police databases.
I would like to thank Hertfordshire police for all their support. This conviction and the ongoing enforcement activity would not be possible without their support."