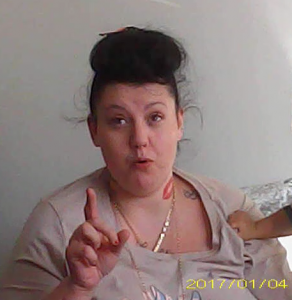 Hayley Louise VOSPER of Fellowes Close, Purbrook Avenue, Watford, appeared at St Albans Magistrates Court charged with criminal offences of selling counterfeit goods contrary to section 92 Trademark Act 1994. She pleaded guilty to three (3) offences.
VOSPER was sentenced to a curfew for 10 weeks between 9pm and 7am. She was also ordered to pay £85.00 as a victims surcharge.
The case was brought by TM Eye as a private criminal prosecution on behalf of its client Louis Vuitton.
VOSPER operated on a FACEBOOK selling group named "The New Big Bargain Basement". This group had over thirty thousand members. There were a number of postings by Vosper advertising Louis Vuitton products for sale. Further investigation revealed a further Facebook selling page named 'Beautiful Bling'. Advertised on this page were a number of goods bearing the brand names Chanel, Gucci, Louis Vuitton, Versace and other luxury branded goods. The "About" section on this page stated, "I offer top of the range items, these include designer furniture, coats, shoes, bags, clothes and I will try my best to personally deliver".
TM Eye's online undercover team undertook a series of covert test purchases between 16th to 20th January 2017, 25th to 27th January 2017 and 7th to 8th March 2017. On each occasion a TM Eye undercover operative attended the home address of VOSPER at Fellowes Close to collect and pay for the fake goods. Each test purchase was covertly recorded on video and formed the evidence to prosecute and convict VOSPER.
TM Eye Director David McKelvey said, "VOSPER operated on one or more of the many FACEBOOK markets involved in the open sale of illicit goods. She sold fake products that impacted on our client Louis Vuitton and caused damage to a number of companies selling luxury goods. This criminal activity impacts on not only the brand but the UK and European economies. The criminals involved do not pay tax and often have links to organised crime, human trafficking and human slavery and funding for terrorism. This is not a victimless crime.
TM Eye will always robustly protect and defend its clients through whatever enforcement action is appropriate.
VOSPER will now have the conviction recorded on the Police National Computer and have her fingerprints, photograph and DNA taken. Should she re offend the court will consider a custodial sentence."
TM Eye has prosecuted and convicted over 300 criminals involved in the sale of counterfeit goods and has a 100% conviction rate.