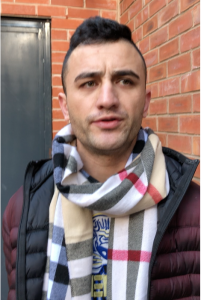 On 28 March 2018, Mohammed Amaan Berdi appeared at Manchester and Salford Magistrates Court, charged with four offences of selling counterfeit goods contrary to Section 92 of The Trademarks Act 1994. He pleaded guilty to all matters. He was sentenced to a fine totalling £200. The court ordered that all goods be forfeited and destroyed.
The case was brought by TM Eye as a private criminal prosecution on behalf of its client MULBERRY.
The conviction is the result of TM Eye's Operation Mordor tackling organised crime in and around the area of Manchester known as 'Counterfeit Street'.
Berdi operated a criminal enterprise from shop premises in Harris Street, Manchester. From the premises he sold a wide variety of fake goods from numerous luxury goods brands. TM Eye undercover detectives supported by their surveillance team carried out three test purchases of MULBERRY goods between  5th July 2017 and 9th August 2017.
The premises were protected by a guard on the door with an electronic key fob to bring down steel shutters in the event of law enforcement activity together with a steel plated internal door. Escape routes had been built for escape out of the rear of the premises.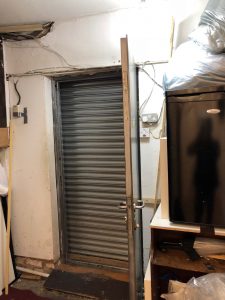 The shop was divided in three separate areas, each selling a different type of fake goods. One room had fake leather goods from brands such as MICHAEL KORS,  MULBERRY, MIU MIU, D&G, CHANEL, UGG, YSL and many others.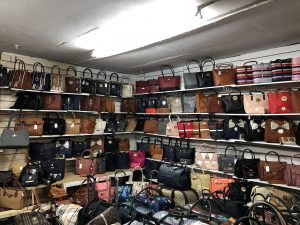 Another room sold fake clothing and shoes from brands such as NIKE, ADIDAS, MONCLER, NORTH FACE, CANANDA GOOSE and many others.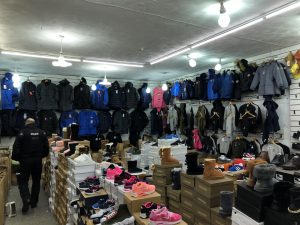 A third room sold fake watches, jewellery, perfume and make up from brands including ROLEX, CARTIER, TAG HEUER, PANERAI, HUBLOT, ESTEE LAUDER and many others.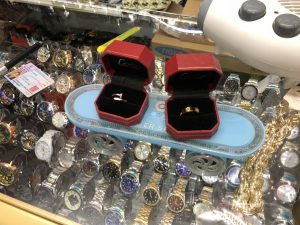 TM Eye Director David McKelvey said, "We are pleased with the conviction but are disappointed that the sentence does not appear to fit the criminality involved.
BERDI was a major player in the sale of wholesale quantities of fake goods in the area known as 'Counterfeit Street'. His premises were huge and consisted of three rooms full of fake goods of every description. The premises were protected by a guard and spotters operated outside to warn of any enforcement activity. The shutters could be closed remotely within 5 seconds and the internal door was steel plated with numerous industrial locks. 
The operational activity required to gather evidence against BERDI was significant and dangerous for our detectives. BERDI would make vast sums of criminal profits from his criminality and the fine imposed does not constitute even half an hours criminality.
We hope that the conviction itself does act as a deterrent as BERDI will face imprisonment if he re offends."