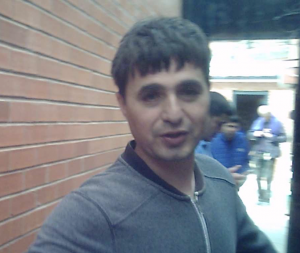 Sohrab KHAN  of 412 Cheetham Hill Rd, Manchester M8 9LE appeared at Manchester and Salford Magistrates Court on 1st March 2018, charged with four (4) offences of selling counterfeit goods contrary to Section 92 of the Trademarks Act 1994. He pleaded guilty to all matters. He was sentenced to a 2 year Community Order to include 100 hours unpaid work and a 30 day rehabilitation order. He was also ordered to pay a Victims Surcharge of £30.00.
The case was brought by TM Eye as a private criminal prosecution on behalf off its clients MULBERRY and another well known luxury brand.
The prosecution and conviction is a further result from Phase 3 of TM Eye's Operation Mordor tackling organised crime in and around the area of Strangeways, Manchester known as 'Counterfeit Street'.
KHAN operated from a warehouse premises at 41A Harris Street at the centre of the organised criminality. He sold a wide variety of fake goods from numerous luxury brands. The premises were accessed down an alley with three steel doors covered in razor wire and the shop was secured with steel shutters and doors and had escape routes in the event of any raid by law enforcement. He also had spotters and security on the door to prevent access by TM Eye, Police or Trading Standards.
TM Eye undercover operatives covertly filmed KHAN selling fake MULBERRY goods on the 5th, and 18th of July 2017. On 26th July 2017, further purchases were made of other counterfeit goods. These test purchases and the evidential filming provided over whelming evidence and led to the prosecution and conviction of KHAN.
TM Eye Director David McKelvey said,"KHAN is yet another organised criminal convicted by TM Eye operating in 'Counterfeit Street', Manchester. He operated from a prolific venue that was secured by steel doors, razor wire and had spotters and security at each door ready to prevent access to law enforcement. There were a series of 'rabbit warrens' within the buildings all constructed unlawfully in breach of building and fire regulations that allowed escape for the criminals selling these fake goods.
TM Eye undercover operatives deployed in extremely dangerous circumstances to gather covert evidence on film. Surveillance teams could only monitor the entrance to the premises.
The criminality in an around 'Counterfeit Street' is highly organised and those involved are making vast sums of criminal money. Evidence shows that these funds are used to fund terrorism and organised crime.
TM Eye has convicted over 50 criminals operating in this are during Operation Mordor and will continue to prosecute and convict those who choose to sell fake goods that impact on our clients brands.