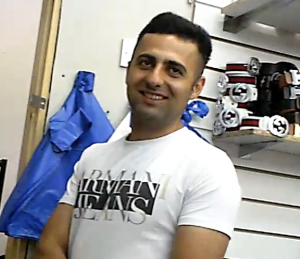 An Iranian refugee Kamal GADERZADE of Whit Lane, Salford, M6, appeared at Manchester and Salford Magistrates Court on 1st March 2018, charged with six (6) offences of selling counterfeit goods contrary to section 92 of the Trademarks Act 1994. He pleaded guilty to all matters. He was sentenced to a fine of £120.00 and ordered to pay a Victims Surcharge of £30.00.
The case was brought by TM Eye as a private criminal prosecution on behalf of its clients MULBERRY, JIMMY CHOO and another luxury brand.
GADERZADE operated a large warehouse premises in Lockett Street, Manchester in the area known as 'Counterfeit Street'. He sold a wide variety of fake goods from a large number of luxury goods brands.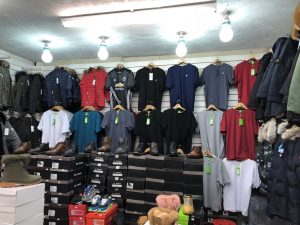 The premises were protected by steel shutters operated by an electronic key fob and metal internal doors. Spotters and guards protected the premises and there was an escape route at the rear in the vent of a raid by the authorities.
GADERZADE was evidenced on covert filming by TM Eye undercover operatives selling fake goods from the premises on 28 June 2017, 26 July 2017, 9 August 2017 and 19 October 2017. He was in charge and clearly took the money from sales.
TM Eye Director David McKelvey said, "I am disappointed in the sentence of the court in this case. Historically the courts in Manchester have been very robust in sentencing these organised criminals who cause significant damage to the local area and breed criminality.
GADERZADE operated a vast and profitable criminal enterprise. He has now been convicted and should he re-offend TM Eye will prosecute him again."